The Monday Dump 9/Sep/02
This Monday dump had John Farnham, Patria Thomas and the band Taxi Ride on the show.
John Farnham
John Farnham talks about his 'This will be the last time' tour. Roy and HG try to get John to sign it in blood that it really will be the last time. If Roy is ever sick John Farnham offers to fill in on the Monday dump.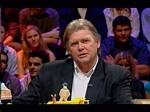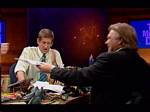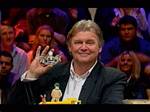 Reserve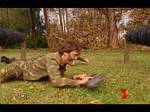 Roy and HG talk about the Australian cricket team in Kenya. Do the Aussies really get stuck into the culture when they're overseas? Richie Benaud when he played in England was a big fan of France and he'd always be in Paris. They'd always find him at the Moulin Rouge. Steve Waugh on the other hand immersed himself in English culture by spending time at the supermarket, grappling with free bags of plums.
Patria Thomas
Commonwealth Gold medalist who found Germany boring. Her most exciting moment in Germany was visiting a Mercedes Benz factory.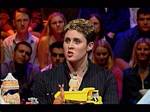 Taxi Ride