The Dream 25/Aug/04

The Dream with Anna Meares and Loretta Harrop





To weed out athletes who don't really want a medal the sport institute is employing psychologists. All you need to do is get an athlete in a room and say 'Do you really want a medal?'. The athlete says sheepishly 'Yes, I do'. The psychologiest says 'But do you really?'. Then athlete cracks and says 'No' and realises he's wasted his life training.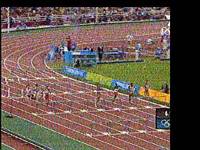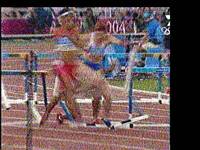 A hurdler falls over during an event knocking other hurdlers over (including a Russian) and people want the race rerun. Roy rang up the Russian Athletics federation to tell them that they had his full support in having the race rerun if they wanted it. They said yes, they did. When the woman knocked over the other hurdlers it was if to say 'If I cant get the gold neither can you'.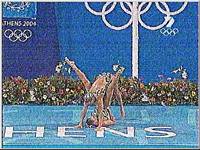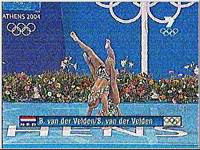 In the synchronised swimming some of the woman spend a lot of time on dry land doing a preliminary routine before they finally get into the water and start doing synchronised swimming. Some of the preliminary routines include a woman opening her legs with the other woman pushing herself between them. Also the women straddle over eachother with one woman underneath the other. Roy calls it lewd and sick and is likely to attract the rain coat brigade. Roy was fuming from all the lewdness and smut and was looking for a plate to smash. Roy wants Coates or Kevin Gosper to do something about it. HG points out that Gosper was in the crowd licking his lips and didn't seem as offended as Roy was.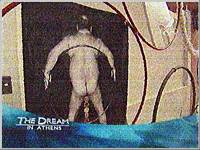 Anna Meares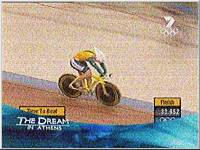 Australian cyclist who won the gold medal. She isn't jealous of the bikes that Europeans have and is more impressed by some of the colours other cyclist have such as a Thai guy who painted his bike in tiger stripes. She has her tyre pressure at 220 PSI and if it punctures it sounds like a gun going off. She has taken the spot of her sister who was originally going to be in the Olympics but her sister got sick. Says her sister is happy for her and has been sending her encouragment and beauty advice including telling her to brush her hair and to wear lipstick.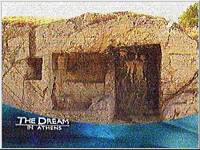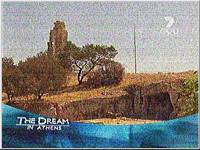 The birthplace of democracy. Here 6000 to 10000 free Greeks would argue.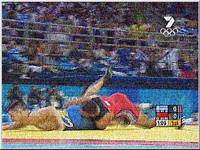 Roy and HG commentate the Greco Roman wrestling. One wrestler dominates his opponent and knows what to do with him in that position. He has this finger in the eye of his opponent and its out and now he's cutting off the oxygen supply. If you deny oxygen to the brain the body will follow.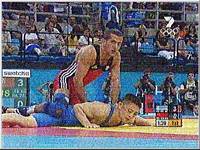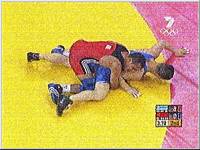 One wrestler is probing for an opening. Looks like hes just toying with him.



Loretta Harrop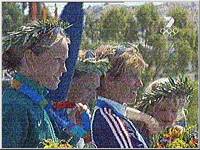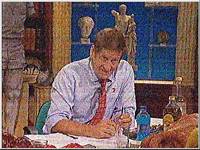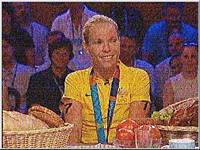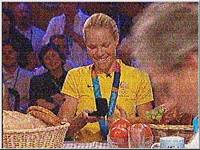 Australian triathlete who won silver. Roy loved watching the event. Loretta says she's glad she could make it exciting. Roy looked at the course and said it was an old fashioned bastard and Loretta used harsher words than that. Says it felt like it was all up hill with the wind going against the rider when going down hill. Even though she's finished her event she's not going to party yet because the male triathletes will race tommorrow and it would be unfair to them.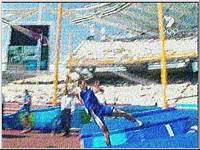 Olympic mishaps.

Show a medal telly by Austrlian state. Victoria isn't going too well, coming third, behind NSW and QLD.