The Monday Dump 11/Nov/02
Monday Dump with Ben Elton and Kevin Sheedy
England was trounced in the cricket. It was like watching a man kicking a dog. To top it off when Alex Stewart was caught and an Australian fielder threw the ball up in the air, the ball landed on the Alex's shoulder and hurt him.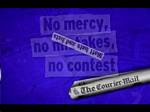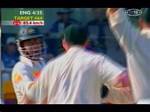 Australia lost the rugby against Ireland in Ireland. An Irish horse won the Melbourne Cup and the Melbourne Cup was brought onto the rugby ground as if to gloat. Roy was riled by this and reckons we shouldn't allow foreign horses in the cup.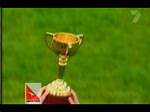 Ben Elton
Selling a book with stories about drugs and how drugs should be legalised. Ben Elton hasn't done any drugs except drinking. He reckons that cocaine is popular with models because they don't have to eat it. HG tells Ben Elton that they recently had Gene Simmons on the show. Ben Elton is surprised as he assumes that it is the Gene Simmons the actor who is now dead. Roy was planning on getting wegie board out and hold a ceance.
Reserve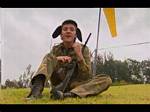 Roy and HG discuss fake sporting merchandise. Roy has a pair of underpants signed by Richard Criacheck and also a Don Bradman coin collection. HG shows a picture of the Javid Miandad and Denis Lillee fighting incident signed by Don Bradman. Roy reckons before Don's death, the Don was locked away in a little room with a pen in both hands and both feet, just signing autographs all day. That why the Don's signature is found on so much merchandise.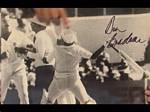 Kevin Sheedy
Roy talks to Kevin Sheedy about how he's against interstate AFL teams and wants AFL teams to be local like they used to be.
Band Waikiki